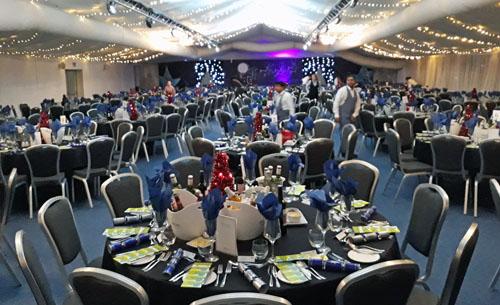 Really pleased to say that over the last couple of months it has pretty much been back to 'business as normal', with a diary full of weddings and parties (many of which had to be postponed – some numerous times). And with the cancellation of Christmas last year many companies are eager to ensure that this year's party is a good one.
Saying that, understandably some people are being a little more cautious this year and wanting to hold back a little prior to formally confirming their booking with me. However, those wanting to book 'prime' dates (such as the Fridays and Saturdays in December) are acting now to ensure they don't miss out.
But with the potential that we may face more lockdown restrictions again (last year we were promised that Christmas definitely would not be cancelled, only for it to be; and that is at the forefront of event organisers' minds this year) I have been asked about my Christmas Covid Cancellation Policy.
Here is what I replied back, and therefore apply it to all future bookings that may be affected by lockdown restrictions – not just Christmas parties:
In the case that the event has to be cancelled because legal restrictions prevent it from going ahead then the booking fee can be carried over to a new date – from a practical point of view that means that essentially I reissue a new contract for a new date.
In the unlikely event that the event is postponed to a date that I am not available to attend then the booking fee is returned in full. (Alternatively I'm more than happy to source a replacement magician, and forward the booking fee to them; or essentially act as an 'agent').
Should the event be legally able to go ahead but you make the decision to cancel then the standard terms apply. (The main terms are on the booking contracts, see robertbone.co.uk/terms for more information.)
Hope that makes sense, and from the previous lockdowns I have found this to be fairest for all parties.
If you would like further clarification please feel free to drop me an email ([email protected]) to discuss your concerns.
Christmas 2021 Parties (and Covid regulations…)