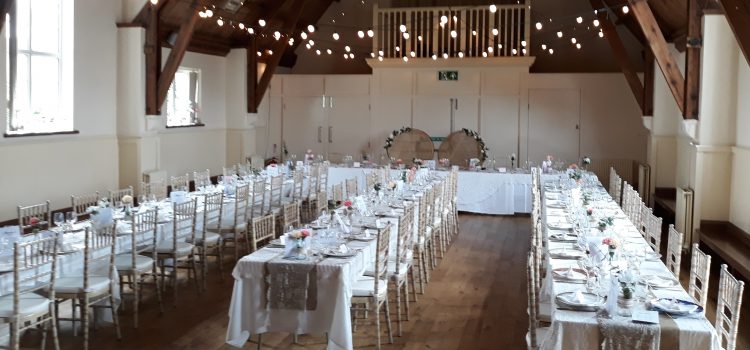 People often ask me how I get booked for parties and weddings, and where they hear about me. To be honest quite a lot of the people who book me have seen me before at an event elsewhere, and sometimes they have even booked me before themselves.
Wedding Magician
This was the case last Saturday when I was booked by Nick to entertain the guests during the afternoon wedding reception following the marriage of his son, Matt, to Steph.
In fact, this was the fourth time I've performed at an event for Nick and his family. (It could have been the five, but unfortunately I couldn't make another date last year).
The first time I met Nick was back in 2013 when I entertained at Matt's 21st birthday, so it was nice to be asked to perform magic at Matt's wedding five years later.
Harlestone Village Hall Institute
The wedding was at Harlestone Village Institute near Northampton. (Not Village "Hall", but "Institute" – their website specifically points that out! The venue was really nicely decorated and had a real magical theme about it.
I received an email this afternoon from Nick.
Robert – many thanks for entertaining us at Matt & Steph's wedding last weekend………was it really almost a week ago??!

They are both back to work down in Cornwall and, as far as we know everyone else has just about recovered from what turned out to be a very long session.

It was a lovely occasion made all the more fun by your magic. There were lots of comments about how good, how professional and how clever you are – even the second timers are still trying to work out how you do some of those tricks; the kids loved it, of course.

We don't know when the next family 'do' is taking place but if it's going to be a big one we'll be in touch.

Take care. With best wishes,

Nick
If you would like to find out why my clients book me time and time for their events please email [email protected] to discuss your requirements.
Wedding Magic at Harlestone Village near Northampton