Hello, I'm Robert Bone, and as a professional magician and mind reader I perform magic at a wide variety of events across the UK. I currently live in Berkshire, and have family and friends in Hampshire and Dorset where I grew up and started my career as a professional magician.
Over the years I have entertained at hundreds (seriously, hundreds!) of weddings and private parties, corporate hospitality in London, exhibitions in Birmingham and even 6 hours in a box in Millennium Square, Bristol for BBC TV. Living in the Home Counties means that I have easy access to other parts of the country, and regularly entertain at Christmas parties for The British Army on Salisbury Plain in Wiltshire and RAF bases in Oxfordshire.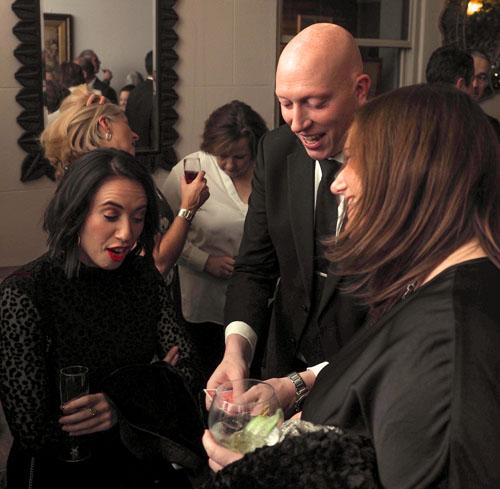 I am also a recommended supplier to many venues. It's great to perform at venues that I know well, but it's also nice to perform at new and unique venues – some of which are not accessible to the public – such as performing in the revolving restaurant at the top of the BT Tower. I also travel further afield and have even been booked to entertain at Weddings in Oslo, Norway!
I became a full time professional magician in 2006, prior to which I was a mortgage adviser embedded within a chain of estate agents. I was actually quite late to taking up magic as a hobby (many magicians claim to start at about 6 years old with a Paul Daniels' Magic Set), I first started practicing seriously when I was already well into my twenties (there's an interesting story of how I got started – ask me about it!) It was only a few years between taking up the hobby and it becoming my sole source of income.
The Man Behind the Magic
Want to know a bit more about Robert Bone, here's a short, mildly humorous bio that featured in a magazine in 2011:
Robert Bone was born in Southampton on April Fool's Day, and after a day of labour his mother managed to coincide the birth of her first-born with the running of Grand National that afternoon, much to his father's disappointment.

As a child Robert' s interest in science meant that many items were dismantled to see how they worked, and this led to studying Physics at Exeter University. Midway through the course Robert discovered that the mathematics used in quantum theory wasn't as exciting as the University's prospectus promised so left to commence a career in financial services.

Despite this turn to the "dark-side" Robert still enjoys the pleasurable side of science and is a keen astronomer (having a GCSE in the subject), has a collection of telescopes and is currently planning to convert a shed into an observatory at the bottom of his garden where he plans to image planets, galaxies, nebulaes and asteroids.

Having obtained the qualifications to become a financial adviser Robert specialised in mortgages, first self-employed, then working for a chain of estate agents in Dorset. It was in October 2003 that he joined this company and was sent on a 4 week residential training course with other new starters. As the only person on the course with the qualifications and experience he decided to pass the time learning some card tricks in the evenings.

This started Robert's hobby in magic – something that most people do as children but soon grow out of. He found shops selling magical books and props and also joined a local group of Magicians, The Wessex Magical Society.

After a mere three years of performing magic as a hobby Robert quit his job as a mortgage adviser (also, the daily urge to bop his under-qualified boss on the nose was becoming too much) and became a full time magician. Although wanting to focus on card-tricks and mind-reading Robert had a mortgage to pay so also performed as Magic Rob at children's parties.

Robert joined The Magic Circle in 2008. This entails being proposed by two existing members, an interview at the headquarters in London, then an audition. The audition is before many of the members, including a judging panel where the applicant is judged on technical ability as well as presentation skills. Robert passed the audition on his first attempt.

To set himself apart from other magicians Robert rebranded himself from "Professional Magician" to a "Demonstrator of Extra-Sensory Curiosities". This new title highlights his style that tends to focus on mind-reading and the psychological side of the art, whilst still performing sleight of hand magic. After five years since turning professional Robert also managed to put "Magic Rob" to bed, performing his last children's show in early 2011. Robert's blood-pressure has been lower ever since.

As a professional magician Robert performs at many events. During the summer months he is often found mingling guests at weddings. This is often whilst the bride and groom are off having their photographs taken and the guests have been left to sip champagne and make awkward small-talk, or in the evening around the tables prior to the disco.

Robert is also in the process of setting up a company that focuses on entertainment at corporate events and functions, as well as using magic to help companies promote their products and services at exhibitions and trade shows. He is also promoting his cabaret act, and considering taking the show to the Edinburgh Festival.

Over the years he has been performing as a professional magician he has found himself in many unique situations. On one memorable occasion he performed at a Summer Ball on a RAF base and had to cut his performance short whilst a Hawker Hurricane demonstrated strafing runs barely 50 foot over the assembled crowd – obviously Health & Safety regulations are different on RAF bases.

Many magicians perform in glamorous locations around the world and meet the rich and famous. Robert is an exception to this rule. However, he does hold a valid passport and would love to perform at your party, especially if it is in Barbados. His email is [email protected].
I have also been featured in many other publications over the years (various local newspapers, magazines and online articles).
The Man Behind the Mystery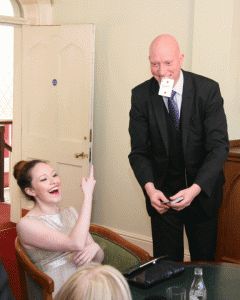 For those that wonder; yes, Robert Bone is my real name. Some people think that I've chosen it to ensure I have a unique name with Equity. No. That's just me.
As an experienced professional magician (and past President of the Home Counties Magic Society) I am often asked questions by amateur magicians looking for advice so that they too can become professional. To try and help I have created the website How To Be A Professional Magician to assist amateur, hobbyist and part-time magicians; and give those that are considering a new career in magic the resources to get started – not just tricks and performing, but also on the business aspect of being a professional magician.
I have also given lectures to magic clubs and societies such a WI group and Masonic events. These talks are educational, but still feature plenty of fun, interaction and magical demonstrations.
Hope that gives you a good overview of who I am, and the reason why I do what I do. Sorry if it bored you.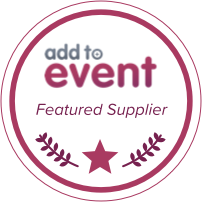 Robert can also be booked through Add To Event, and is one of their featured suppliers, click the logo to find out more.
Make sure you check out the videos of me performing, as well as read what other people say about me in my reviews.
I don't think there's much more to add
Hope you found that insight interesting!
If you would like to find out about booking Robert Bone to perform at your upcoming event please email with details or complete the following form and he can get back to you personally with the relevant information.