Hello! I'm Robert Bone, and I'm a full-time professional magician and mind-reader living right here in Berkshire.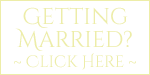 I entertain at weddings, parties and corporate events all around the county (and beyond), primarily with close-up magic (typically mingling with guests around a reception) or with my stand-up cabaret show. I like to say that I entertain with demonstrations of sleight of hand, memory feats, psychological reading and hypnotic suggestion. Looks a little odd written down, but when I combine it together it creates an exciting, fresh, lively and intellectually stimulating genre of entertainment. Perfect for creating a talking point at any event.
It's also good fun, very entertaining, creates a talking point, and gives your guests a memory of the event by giving them a personal experience of magic and mind-reading right in front of them – and often in their very own hands.
Recommended Magician in Berkshire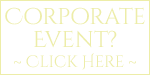 I have lived in Berkshire since 2007 (currently in a lovely little village between Reading and Newbury, though I grew up in Hampshire so not a million miles away, and still regularly make the trip down the M3). Because I regularly need to travel nationally to perform I welcome parties and events that are on my "home turf", and fortunately Berkshire is home to many fantastic venues.
I am the recommended supplier for many local venues, and have performed at weddings and events at pretty much every major (and quite a lot of smaller) wedding venues within Berkshire. Although I can turn up to a venue I've never been to in any part of the country and perform, if it's a local venue I have been to before there I naturally advantages.
Being local it won't be far for me to travel – and hence no travel surcharge will apply. Even if it's a venue I haven't been to before it's likely I'll at least know the area, and the best route of travel (and alternative routes should there be traffic problems). With venues I have been to before I know where to park, the layout of the rooms, where I can store my equipment safely, and often how the manager runs events there; in fact I know many of the event coordinators at the venues, and can work with them so that everything flows. (This can include working with the kitchen and front of house staff to ensure everything runs smoothly – something you don't notice when it's does well, but your guests will if its not!)
As well as the larger county towns of Reading and Newbury, there are plenty of great venues in Slough, Windsor, Wokingham , Maidenhead, Bracknell and Ascot.
Get your guests talking
You can book me with confidence, having turned full-time professional in 2006 I have a wealth of experience; and should the worst happen I am covered by £5 million Public Liability Insurance.
£5 million?! what's the worst that could happen? Well, you could book another magician with no inter-person skills, that's what. And that would be bad! 😉
Booking me means you can rest assured that your guests will be in capable hands seeing some amazing entertainment. Whether your guests all know each other, or are strangers and need something to break the ice (such as two different families at a wedding being forced to mingle at the afternoon reception), my interactive performance (whether on stage or close-up) is a real conversation starter.
Some Random Reviews
Events Beyond Berkshire
Although I live in Berkshire I am not limited to the Home Counties; I perform at weddings, corporate hospitality events, awards galas, exhibitions and private parties across the UK (and even internationally). I can entertain whilst mingling with your guests during a reception, between the dinner tables as well as a stand-up cabaret show.
An advantage of being based in Berkshire is the easy access to London. I travel into central London by train; it's less than 30 minutes to Paddington from Reading Station, with trains leaving every five minutes; then it's just a short hop on the Tube. It's crazy to think that getting to a venue in central London is quicker and easier than somewhere such as Southampton – especially when having to find somewhere to park is taken into account.
A Unique Experience For Your Guests
Whether I'm performing close-up magician or mind-reading cabaret, my performance is as entertaining as it is baffling and creates a fantastic experience for your guests. My style is full of comedy (not cheesy!) and hands on interaction leading to big reactions, my goal is to create a memory your guests will remember for years to come.
I perform close-up magic in a variety of settings; whether mixing in a reception, at the dinner table, stand-up on stage or promote your company at a trade show or exhibition.
Parties to Trade Shows
Whatever the reason: birthdays, Christmas, weddings, dinners, exhibitions, product launches and corporate hospitality are just some of the events that can benefit from a magical experience.
Contact me now to discuss how I can make your event a magical occasion. Email [email protected], complete the Quote Request form or call direct on 07930 420 257.
Being local I am also happy to meet up to discuss your event, using my experience to work out how to make the maximum impact on your guests and ensure your event runs smoothly – and give a quick demonstration of some magic. For convenience I am also able to have a virtual meeting over Zoom or Skype. Let me know a convenient time and we'll have a chat.