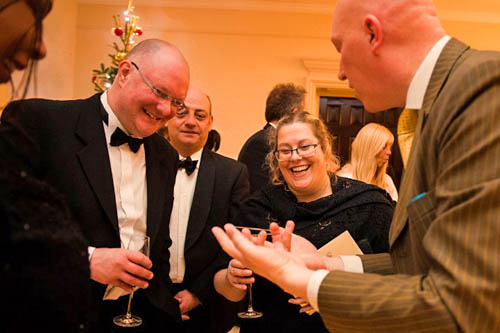 Hello there! My name is Robert Bone and I am a professional magician and mind-reader, and I regularly entertain guests at weddings, parties and events in and around Hampshire.
My magical performance is made up of a combination of sleight of hand, memory feats, psychological reading and hypnotic suggestion. I perform mainly close-up magic where I mingle with guests at drinks receptions and parties, or around the tables (between the courses, of course) at a formal dinner; I also perform a mind-reading cabaret show which works well for after-dinner entertain at events of all sizes.
Couple some great magic with my naturally quick wit and it creates an exciting, fresh, lively and intellectually stimulating genre of entertainment. Perfect for creating a talking point at any event!
Professional Hampshire Magician
Now I live close to Basingstoke (admittedly about a mile over the Berkshire border – but I need to travel into Hampshire to buy a pint a of milk!) and am the recommended magician at many venues in the town; and Winchester is just down the road, once on the motorway it's only a little further to the coastal towns and cities of Southampton and Portsmouth.
I know the area well. I was born in Southampton and lived centrally, before moving to the New Forest area.
The benefit of living and performing locally is of course travel. Not only are travel times shorter (and therefore no travel costs are incurred by you – as would be for bookings further afield), but I know the area. I know the best routes to get to the venues in the towns and cities around Hampshire, and where to divert if there's a problem on the main motorways. Once in the location I know where to go (though does anyone really understand the roads in Winchester, I'm sure they change which direction the one-way streets are every time I drive around the town centre!) And once in the venue I know the layout, which areas they use for different types of functions, where to safely store my equipment and even who the onsite event coordinator is so I can work with them to ensure everything runs as smoothly as possible.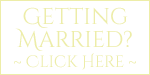 Because I regularly have to travel nationally to get to events I welcome parties that are on my "home turf", and it is nice not to rely on a sat-nav to find my way to a venue. Shorter travel times also mean that I arrive at venues more refreshed and eager to entertain.
I am the recommended supplier and magician of choice for many local venues, and have performed at weddings and events at pretty much every major (and quite a lot of smaller) venues within Hampshire. There's a great and varied selection of venues in within Hampshire; with country style manor houses in the New Forest, large venues for corporate events, small pubs and of course places right on the coast overlooking the Solent.
I perform magic at weddings, corporate hospitality events, awards galas, exhibitions and private parties; and can entertain whilst mingling with guests during a reception, between the dinner tables as well as a stand-up cabaret show. Basically, all I need perform is a group of people who want to experience professional entertainment – I can work around pretty much everything else.
Guaranteed to get (and keep) your guests talking
Once you have decided you want to book me for your event, you can make the booking with confidence. I became a full-time professional magician in 2006, so I have a wealth of experience and I am happy to discuss your event so you can use that knowledge to your advantage.
To confirm the booking arrangements I will send you a formal contract and invoice (standard is to email you a pdf, and this can also me posted if required). Should the worst happen I'm covered with £5 million Public Liability Insurance.
You can rest assured that your guests will be in capable hands seeing some amazing entertainment. Whether your guests all know each other (like a company Christmas party), or are strangers and need something to break the ice (such as a wedding where friends and families come together for the first time), my interactive performance (whether on stage or close-up) is a real conversation starter.
My style of magic isn't just "showing off", but requires participation, and one of my skills is building groups and encouraging interaction. Once I've performed for a group those people will now know each other's names and the conversation can carry on organically between them. Revisiting groups is also important to me, as I build and compound on the magic already seen
A Unique and Fantastic Experience Your Guests will Remember
The performance is as entertaining as it is baffling and creates a fantastic experience for your guests. I try to vary what I do, and if I repeat tricks (between groups) I try to give them a twist so that when people talk afterwards they should find they each had a unique experience. My style is full of comedy and hands on interaction, as well as creating a memory your guests will remember for years to come.
I can perform close-up magic in a variety of settings; whether mixing in a wedding reception, at the dinner table, stand-up on stage or promote your company at a trade show or exhibition.
Hampshire Party Magician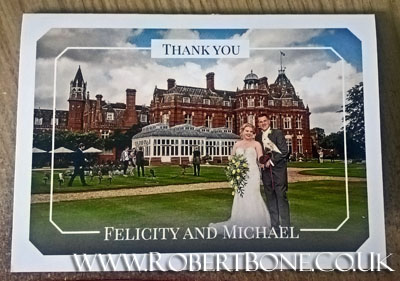 Whatever the reason: weddings, birthdays, Christmas parties, dinners, exhibitions, product launches, trade shows and corporate hospitality are just some of the events that can benefit from a magical experience.
Contact me now to discuss how I can make your event a magical occasion. Email [email protected], fill in the quote request form or call direct on 07930 420 257. Let me know if you would like to meet up, and hopefully we can work out a convenient time – or even arrange to discuss your event over Zoom or Skype.