I'm Robert Bone, and I am a professional close-up magician and cabaret mind-reader; and I have been entertaining at weddings, parties and corporate events across Oxfordshire since 2006.
My style of magic is a little different to other close-up magicians – it's not just card tricks! 😉
I entertain with demonstrations of sleight of hand, memory feats, psychological reading and hypnotic suggestion, and combine it with my unique sense of humour. (And also do some card tricks!)
By adding levels and layers to the presentation it builds through-out the event, as I circulate around your guests I remember their names and even adjust the tricks I perform to ensure it makes the maximum impact on them.
It is the perfect entertainment for creating a talking point at almost any event. And what's more, I live just down the road!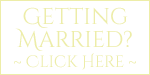 Professional Oxfordshire Magician
As a full-time professional magician I regularly have to travel nationally to perform at events. I therefore welcome parties that are closer to home (although I must admit I currently live a little few miles over the county border).
Over the years I have performed at all sorts of weddings and events at venues within Oxford, Banbury, Wallingford, Chipping Norton, Henley-on-Thames, as well as many others.
I've also appeared on BBC Radio Oxford numerous times, and was labelled Malcolm Boydon's "resident magician" after performing mind reading live on air.
Magic in and around Oxford
As a close-up magician primarily I perform at corporate hospitality events, awards galas, wedding, and private parties across the UK. I entertain whilst mingling with guests during a reception, or going between the dinner tables (where I liaise with the front of house staff to ensure I don't interrupt the service, and avoid pouncing on your guests just as they are about to take a forkful of their dinner).
To complement the close-up magic I also perform a stand-up cabaret show. This works well as a package as the show focuses on the area of mind-reading and thought control, so naturally expands on the close-up magic your guests will have already witnessed. It can also be booked as a standalone show, and can range from a short 10 minute show for a small group through to a full evening of stage entertainment.
Booking a Professional
It's important to have peace of mind when booking entertainment, and you can book me for your event with full confidence. Firstly you know that with over 15 years of experience as a full-time magician the quality of the entertainment will be high, with a repertoire that has been fully worked in and honed over thousands (yes, really!) of performances.
Secondly the whole process is handled professionally. I issue formal contracts and invoices (payments can be made by credit card), registered as a limited company, have a business bank account and covered by £5 million Public Liability Insurance.
Once you have booked me to you can rest assured that your guests will be in capable hands and will enjoy seeing some amazing entertainment. Whether your guests all know each other, or are strangers and need something to break the ice; my interactive performance (whether on stage or close-up) is a real conversation starter.
An Experience Your Guests will Remember
My repertoire has been honed and adapted to ensure that it is entertaining as well as baffling, the goal is to create a fantastic experience for your guests. My style is full of comedy and hands on interaction – from borrowing an object from a spectator to plucking a thought right out of their mind. This directly entertains your guests whilst they watch, as well as creating a memory your guests will remember for years to come.
I can perform close-up magic in a variety of settings, whether mixing in a wedding reception, at the dinner table, stand-up on stage or promote your company at an exhibition.
Contact me now to discuss how I can make your event a magical occasion. Email [email protected], complete the quote request form or call direct on 07930 420 257. We can also arrange a convenient time to discuss your event; whether that is face to face, or virtually on Zoom or Skype.