Hello, my name is Robert Bone, and I am a professional close-up magician and mind-reader, and I perform at weddings, parties and events across Wiltshire.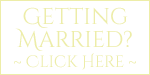 I can entertain with close-up table magic and also have a mind-reading cabaret show. My performance is a combination of sleight of hand, memory feats, psychological reading and hypnotic suggestion. Add to that a fun (and sometimes cheeky – but not cheesy) sense of humour it creates a fantastic style of entertainment suitable for all types of events.
My magic is interactive and directly engages the audience. This can be from borrowing items when performing close-up, through to picking the private thoughts right from the spectator's mind. This is perfect for creating a talking point at any event!
I have performed magic at weddings and corporate events at venues and private premises within Salisbury, Marlborough, Swindon, Devizes, Chippenham and Trowbridge, and regularly at the Army bases around Tidworth.
As an example, in August 2016 I was booked by Ford Motors UK to entertain the guests at the official opening of the new Ford Centre in Trowbridge. And more recently in May 2021 I was booked to perform at a small 40th birthday party in the back garden of a house in Devizes. On both occasions I could adapt my repertoire to ensure that all the guests saw some great magic, and the organisers could relax knowing they had booked a professional.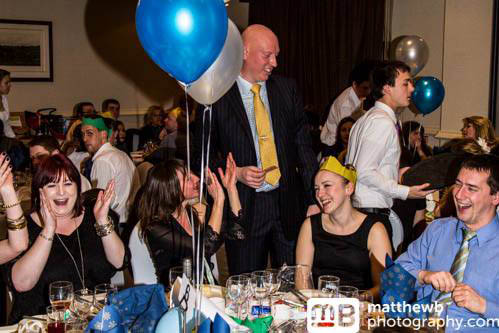 I'm not just limited to performing in Wiltshire – I perform at weddings, corporate hospitality events, awards galas, exhibitions and private parties right across the UK. This can be whilst I mingle with your guests during a reception, or move between the dinner tables whilst everyone is seated. Not only do I perform close-up magic, but I also have a great stand-up cabaret show which has received some really good reviews.
Parties, weddings and events in Wiltshire
Once you are in the position to book, you can hire me with confidence. I became a full-time professional magician in 2006 when I left working in the financial services sector. Over those years I have performed at hundreds of events, and performed thousand and thousands of tricks. This gives me a wealth of experience which means I can adapt to situations, but should anything go seriously wrong I am also covered with £5 million Public Liability Insurance.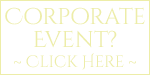 On booking I take all the necessary details and forward a contract to you – which I can also post as well as email straight away. This way you can check all is correct and pay the booking fee to secure the date in my diary for you. This goes through my business bank account, and I can also accept card payments.
At the event itself you can relax knowing that I will aim to arrive early in order to prepare and be ready to start a little early if required. (You'll be surprised how many weddings actually run ahead of schedule – usually because the ceremony is quicker than people anticipate!) You will have peace of mind knowing your guests will be in capable hands and will be witnessing some amazing entertainment.
Whether your guests all know each other, or are strangers and need something to break the ice, my interactive performance (whether on stage or close-up) is a real conversation starter. I make an effort to get people's names, remember them, and use them – it may be subtle but this is real help for your guests who are also trying to remember names appreciate it when someone else can remember it! 😉
A Unique Magical Experience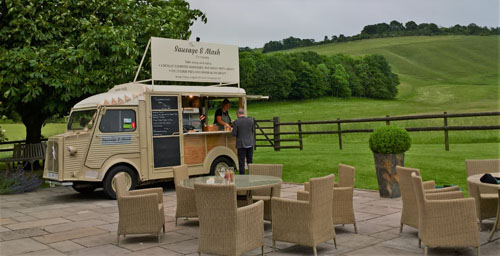 I try my best to give people a unique experience. Though in a larger event I may repeat some tricks to different tables, I try to do things a little differently each time and add a few twists here and there. This has the benefit of making it a little different if a guest happens to see me do something twice (which often happens when guests request to see the same trick their friend has just told them about!), but also means that when they talk about it afterwards they'll discover things weren't quite how they seemed at the time!
I try to make it as entertaining as it is baffling – creating a fantastic experience for your guests. The style is full of comedy and hands on interaction, as well as creating a memory your guests will remember for years to come.
Whatever the reason: birthdays, Christmas parties, weddings, dinners, exhibitions and corporate hospitality are just some of the events that can benefit from a magical experience, and I aim to give the best magical experience possible.
Contact me now to discuss how I can bring some real magic to your event. Email [email protected], complete the quote request form, or call direct on 07930 420 257. (Ok, I admit it isn't really real magic, but it really will look like it!)