As a rule of thumb (and this probably isn't legally binding…) but generally I won't be an idiot. Let's call it "common sense", and I won't do anything with your personal details that I would want done with mine.
I won't spam you, sign you up for spam, sell your details, give them away or generally do anything that isn't relevant.
If you contact me regarding performing some magical entertainment at your event them that's what I'll use the details for.
I'll drop you an emails (personally, but may also be an automated one or two) with respect to your request for information regarding your event. This may be a few emails between the date of your enquiry and the date of the event itself.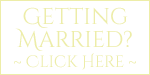 You may also receive other communications (such as newsletters or emails regarding future public events) not directly related to your enquiry, but the information contained may be indirectly related or beneficial to you. The primary purpose of the communication would be to relate information regarding myself, and the services that I offer.
The above also applies to telephone calls, text message or any other form of communication.
All form of communication is treated confidential, and it is expected that the recipient also respects that confidentially and doesn't disclose the contents of the communications (including attachments) to third parties.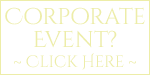 Any "tracking" (via cookies or other tracking on this website or other platforms) are anonymous and aren't used to identify individual users. Further information about how this site uses cookies can be found here.
Personal information is held securely on password protected platforms, using encryption. Let's just way, your personal details won't be left unattended on CD-ROMS or on an unlocked laptop on the back seat of a taxi – I'm not a government employee…
Personal information won't be kept longer than deemed necessary, and will be deleted within a reasonable time after the event. This will vary depending on the type of event and whether the booking was made. (For example, a copy of an invoice will be held longer than an enquiry for an event that didn't result in a booking being made.)
Above all, all information will held in accordance within the law and regulations; including the Data Protection Act, GDPR and any future legal requirements.
To summarise: common sense.
If you want to stop receiving future emails (or other communication) or wish to have your details permanent removed from my secure database please email [email protected] and I will immediately comply with your request.
Further information regarding how your information can be used can be found in the Terms and Conditions.