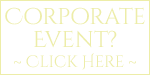 As I've been a full time professional magician since 2006 I have performed at hundreds (and hundreds!) of events; including weddings, parties, corporate events and trade shows – and therefore have accumulated A LOT of reviews over the years.
Award Winning Magician
As well as reviews, I have also received the following industry awards:
The LUXlife Most Entertaining Magician (UK) 2021
Corporate LiveWire Global Awards Professional Magician of the Year (2021/22)
The LUXlife Wedding Magician of the Year (South East England) 2022
Client Reviews and Testimonials
I regularly get thank you emails, notes and cards following my bookings, and various quotes from various bookings are spread through-out my website – and I've tried to keep the reviews and testimonials relevant to the page. (For example, if you are looking for a magician to entertain at your wedding reception you don't need to know about me performing a mind-reading show at a corporate Christmas party.)
I once had a page that listed them all – it was massive and no one was ever going to read them all before making a decision to book me!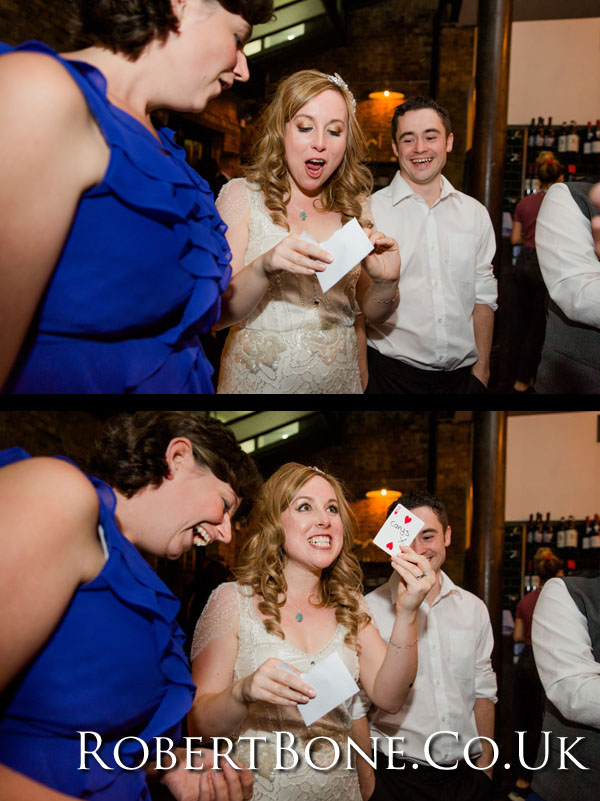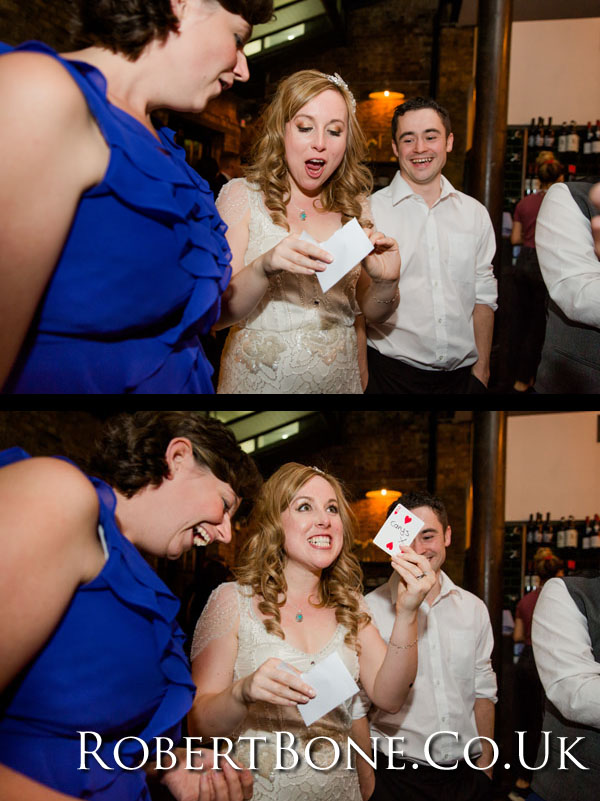 Therefore, if you'd like to see some reviews of my work by past clients of mine there's a few sources. What I would say is I don't insist my clients leave reviews, or try to guide them on what to say or offer an incentive for good reviews.
My blog
I don't keep it updated as much as I should, but I do use it as a place to put the text of thank you emails I have received. I also try to accompany these with pictures taken at the event. See robertbone.co.uk/blog.
Around mid-2014 I sent a brief survey questionnaire to clients who had booked me within the preceding few months. This wasn't just to get reviews, but to find out more about how they viewed my approach to business, the booking process, fees and the type of magic I perform.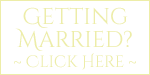 Often people first find me through online search engines such as Google, and have started to leave reviews on my "Google Business" page. Please note, this is something people only really started to use in 2019 so it doesn't have many reviews, but hopefully more will use this over time. Simply search "Robert Bone Magician" in Google to see them.
And with social media more people are leaving reviews on my Facebook page. Please note that not everyone leaves a formal review, but will often just comment on my page. You can also see pictures of me performing at events whilst you are on the page: www.facebook.com/pg/robertboneofficial/reviews
There's also a few online directories that I have been booked through, and again people have left reviews for me on those: www.addtoevent.co.uk/robert-bone (you'll need to scroll down), and www.bark.com/en/company/robert-bone-magician/azDo/.
Of course, once you have realised that I'm an experienced professional and the 5 Star reviews are justified, please make sure you contact me to find out more about how I have entertain the guests at your next event.