Professional Close-Up Party Magician and Mind Reader
Birthdays, Anniversaries, Christmas, New Year's Eve, Bar-Mitzvahs and even funerals, booking Robert is a great way to entertain your guests at a party – whatever the occasion.
Birthday Parties and Family Events
Robert performs in a style which is aimed at entertaining all ages. Although his magic and mind reading is geared towards adults, he style also suitable for younger guests too. It isn't rude or offensive, neither is full of "story" tricks, cheesy one-liners heard a million times before, or tediously counting out piles of cards, but it is intellectually stimulating.
Robert has entertained at birthday parties for a whole range of ages, from first birthday parties (entertaining the adults, not the child!) to 80th birthdays, and every landmark age in between.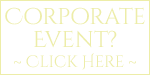 Some of Robert's favourite age groups to entertain are those have their 18th, 21st and 25th birthday celebrations. Robert's style of sleight of hand magic and mind-reading is something this age group can relate to and gets great reactions.
This doesn't mean Robert's magic isn't so suitable for those who are older. He has performed and 70th and 80th birthday celebrations and his style also fits the more classic magic that many guests my remember from their youth
Because birthday parties can bring together family and friends that may not know each other having Robert entertain your guests with magic is a great way to get everyone to interact with each other. Not only is this good for keeping your guests entertained and letting them see something they may not have seen before, but Robert also gets your guests involved in the magic, entertaining at the time and giving them something to talk about afterwards.
Christmas Party Magic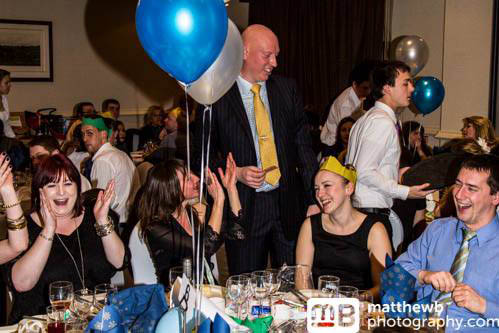 Christmas is a fantastic time, with lots of parties and hospitality events. This is a great way to say 'thank you' to your staff for the hard work they've been putting in for the last year, and to thank your clients for the business they have put your way. You want to make your Christmas party the highlight of the year.
However, it is easy for the office party to become a little stale. This can be because people are forced to socialise with workmates out of the usual office context, or if your staff go out regularly it could become just another office outing (just with turkey and crackers!)
Close-up magic and mind reading is a great way to help enliven the party and create talking points. This may be at the start of the evening when Robert can mix around the groups performing close-up magic around the small groups that form at a drinks reception.
Another option is to have the magic performed around the tables before the disco starts. This can sometimes be an awkward point in the evening as your guests may have run out of conversation (or worse still, be talking shop!) until the disco kicks.
New Year's Eve Parties
Robert can also be booked to entertain at your New Year's Eve celebrations. After all the festivities through-out December you really need to add something to your party, otherwise it can be another party of drinking and "Auld Lang Syne"!
As a full time professional magician December is a very busy month and Robert often takes bookings for some dates over a year in advance. Please do contact Robert whatever time of year it is to add some magic to your Christmas and New Year's Eve celebrations.
Magic at your Anniversary Party
Booking Robert to entertain at your anniversary celebrations is a great way to give your party a touch of magic and give your guests something they weren't expecting. I have often been booked for anniversary parties, and it goes down really well with all the guests.
Guests will often be your friends and family, and most will know each other and will be expecting an informal gathering and a chance to catch up with each other. The addition of some close-up magic gives the party a dimension your guests were not expecting. This ensures they remember your party with style.
From celebrating your first anniversary to your fiftieth (and beyond!) booking Robert ensures that everyone, of all age groups, are entertained and makes your happy occasion all the more memorable.

Funerals
Yes, I have performed at a funeral – well, technically the wake. Needless to say it took a little while to warm up but soon everyone was laughing and having fun, and everyone left with a smile on their face. What a lovely way to end the day.