Party Magician and Mind Reader
Having a party? Birthdays, Anniversaries, Christmas, New Year's Eve, Bar-Mitzvahs and even funerals – or just having friends round for dinner, booking a magician is a great way to entertain your party guests (what the excuse for a party!)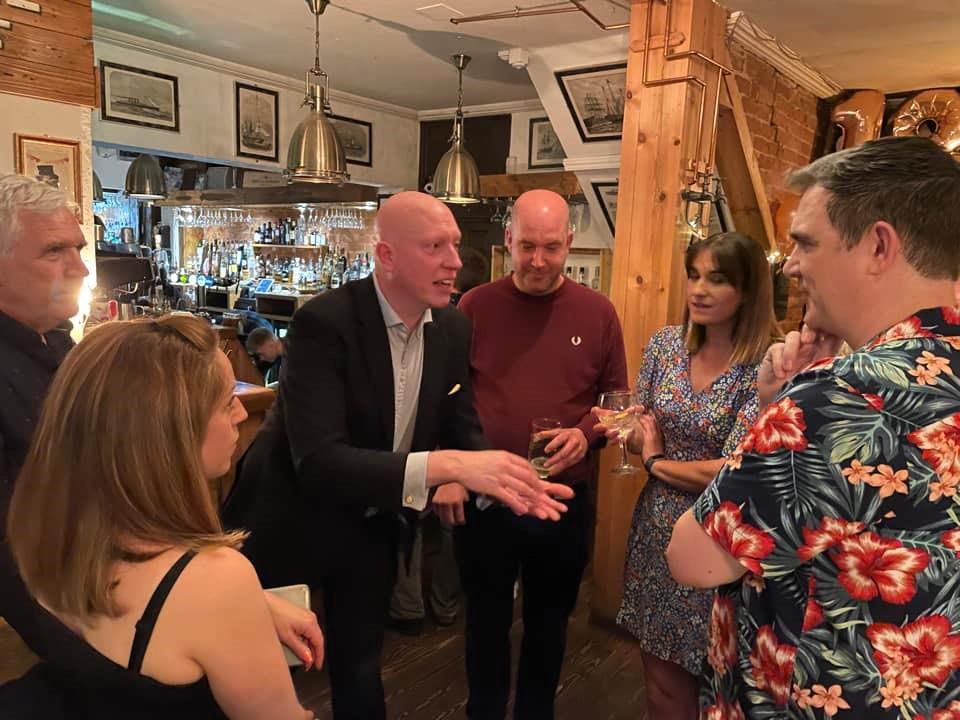 Suitable for Private Parties and Corporate Events
As a full time professional magician I have developed a style of close-up magic and mind-reading that can be enjoyed by all ages. Although magic and mind reading is primarily geared towards adults, I realise that at family functions there can be younger guests, so I ensure that my repertoire includes some great tricks so they can get involved.
Although I say by saying I am a magician for "adult parties" may sound a little odd, I can confirm that it isn't rude or offensive, neither is full of "story" tricks, cheesy one-liners heard a million times before, or tediously counting out piles of cards. My pockets are not home to sponge bunny-rabbits or plastic props from a magic set. 😉
The reason I say it is geared towards adults is because it is intellectually stimulating for your guests – where they can get involved with mind-reading and enter the world of psychological suggestion, and appreciate the finesse of seeing professional sleight of hand that has taken years and years to perfect.
I don't just call myself a "Close Up Magician", but entertain at parties with a combination of sleight of hand, memory feats, psychological reading and hypnotic suggestion. I won't say that it makes the party, but it can play a big part in making it a success by giving your guests an amazing and magical experience.
I have been a full time professional magician since 2006. That means that over the years I have entertained at hundreds of parties. Many of those have been birthday parties for a whole range of ages, from first birthday parties (entertaining the adults, not the children!) to 90th birthdays, and every landmark age in between.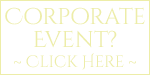 Some of Robert's favourite age groups to entertain are those have their 18th, 21st and 25th birthday celebrations. Robert's style of sleight of hand magic and mind-reading is something this age group can relate to and gets great reactions.
By far the most popular party that I help celebrate is 40th birthday parties. These are great fun (and I have been to some that have transcended beyond fun and have gone into their own league of craziness – it's just a pity I can't show the pictures on my website!) and the magic always goes down really, really well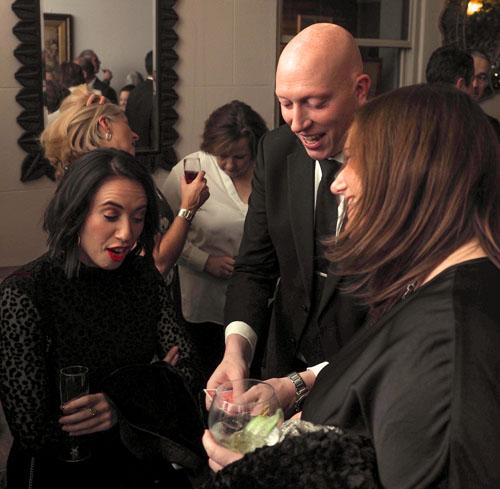 This doesn't mean my magic isn't so suitable for those who are older. I have performed at 70th, 80th and 90th birthday celebrations, and with my style I can also perform of the more classic magic that many guests may remember from their youth. Of course, at these parties, dinners and lunches there are still a wide range of ages, but I have performed material for those that do have difficulty seeing and hearing. (In fact, one of the best reactions I had was performing magic for a lady who had lost her sight, of course she couldn't watch things like card tricks, but I could still get her involved in a way that she could she experience the magic happening – something she thought she would never experience again.)
As yet I haven't performed at a 100th birthday celebration, but I fully expect that I will one day!
Because birthday parties (and lunches, dinners and family gatherings) can bring together family and friends that may not know each other, booking myself to entertain your guests with close-up magic is a great way to get everyone to interact with each other. As I circulate around I make a point to get people's names, remember them and then use their names when I come back to them later. For guests whose memory is not so good and find themselves on a table with another guest who's name they can't remember this can be priceless!
Close-up magic and mind-reading is not only good for keeping your guests entertained by giving them the opportunity to experience something they may not have seen before, but it also gets your guests directly involved in making the magic happen. This is entertaining at the time for them, but it also gives them something to talk about afterwards. This can be later on in the day, when they are back to work on Monday ("You won't believe what I saw at a party on Saturday…"), and also a memory to reminisce about when family and friends get together again in the future.
Some Random Reviews
Christmas Party Magic
Christmas is a fantastic time, with lots of parties and hospitality events. This is a great way to say 'thank you' to your staff for the hard work they've been putting in for the last year, and to thank your clients for the business they have put your way. You want to make your Christmas party the highlight of the year.
A Christmas party can range from small one table of guests in a restaurant or small venue, through to the entire workforce of hundreds (plus partners!) attending a venue that has been specifically hired and decorated for that very purpose. The magic can be performed up close, on stage (as an after-dinner show), or a combination of both
Annoyingly it is easy for the office party to become a little stale, especially as what was once the highlight of the company's event calendar is repeated year after year. For some it can be a little awkward, this can be because people are forced to socialise with workmates out of the usual office context, or if your staff go out regularly it could become just another office outing (but with turkey and crackers!)
Close-up magic and mind reading is a great way to help enliven the party and create talking points. This may be at the start of the evening when I will mix around performing close-up magic to the small groups that form at a drinks reception.
Another option is to have the magic performed around the tables. When performing around the tables I try to liaise with the venue's front of house staff to find out when they will be serving food, and what order they will be serving the tables. Using this information I ensure that I am not interrupting your guests meals, and limit how much the magic is interrupted by the waiting staff. This gives the evening a good flow, and your guests aren't feeling like they are waiting between the courses and forced to make their own entertainment.
This can sometimes be an awkward point in the evening as your guests may have run out of conversation (or worse still, be talking shop!) until the disco kicks in. The magic stops the conversation drying up, and gives them something to keep talking about afterwards.
New Year's Eve Parties
I can also be booked to entertain at your New Year's Eve celebrations. After all the festivities through-out December you really need to add something to your party, otherwise it can be just another Christmas party, with the only real difference being everyone sings "Auld Lang Syne" at midnight!
As a full time professional magician December is a very busy month and I often takes bookings for some dates over a year in advance. It is actually common for some of my regular clients to book the date of next year's party – whilst I'm there performing at this year's. And of course, there is only one New Year's Eve a year!
Don't leave it too late and miss out. Please do contact me whatever time of year it is to add some magic to your Christmas and New Year's Eve celebrations.
Booking Robert to entertain at your anniversary celebrations is a great way to give your party a touch of magic and give your guests something they weren't expecting. I have often been booked for anniversary parties, and it goes down really well with all the guests.
Magic at your Anniversary Party
Typically at an anniversary party the guests will often be close friends and family, and many will know each other and will be expecting an informal gathering and a chance to catch up with each other. However, there are also two sides of the family, and it's also very likely that the last time some of the people would have been in the same room together would have been back on your wedding day! The addition of some close-up magic gives the party a dimension your guests were not expecting. This ensures they remember your party with style.
Although Golden (50th) wedding anniversary parties are the most popular, followed by Ruby (40th) anniversaries; over recent years I have noticed a growing trend in couples celebrating their wedding for a second time. Often this is because there were restrictions (perhaps financial, or certain people may not have been able to attend) at the original wedding, and are now in the position to celebrate the wedding in the way they couldn't.
From celebrating your first anniversary to your fiftieth (and beyond!) booking me ensures that everyone, of all age groups, are entertained and makes your happy occasion all the more memorable.

Funerals
Yes, I have performed at a funeral (well, technically the wake – performing at the funeral itself what just be odd).
People say they they want their funeral to be a celebration, they don't want their friends and family feeling sad and crying , and they want everyone to attend to laugh and reminisce. And what ends up happening? That's right, a couple of trays of sandwiches with guests standing in small groups making polite conversation, usually looking for the first person to leave so they can follow suit.
Needless to say it can takes a little while for the attendees to warm up to the idea of being entertained at the wake, but soon everyone will laughing and having fun, and everyone will leave with a smile on their face – even if they do have a tear in their eye. What a lovely way to end the day.